Access Control gives our customers complete control over and entries and exits from their building or yard. By installing secure and encrypted Card/Fob readers, electric locks and advanced door controllers, our customers have the peace of mind knowing they can track and control every door or gate in their facility. Every time a person exists or enters a door, it is logged for easy reporting. Every individual fob can be customized to open certain doors at certain times. So for example "Marie" may have access to the front and side doors of a building Monday-Friday from 8-5 while "Jim" the manager has access to all the doors to the building 24/7. Other benefits of access control include the ability to quickly remove access or delete a fob right from a smart phone or computer. Our customers can also create customized schedules that automatically lock and unlock the doors at pre-determined times of the day. Our Access Control systems also integrate seamlessly with our video surveillance systems so you will have a video record every time a door is used. Never again will you wonder who was at the door or what time they entered the building. Gone are the days of having to ask for keys back or have a locksmith re-key a door. With keyfobs all of this can be accomplished in the matter of seconds from an app on your phone.
Total Control Security has been installing card access systems for over 15 years. Over that time, we have emerged to become an industry leader in the field. All of our installers are trained in all aspects of the installation. We run the wires, terminate and test all the wiring, install all of the electric locks and card readers, install and program the controllers and train all of our customers on the use of the system. We never sub contract work out to Locksmiths or Electricians, everything is done in house by skilled and trained technicians. We pride ourselves on quality work.
ELECTRONIC ACCESS CONTROL SYSTEMS
Total Control installs door access control systems throughout Western Canada. We are committed to providing leading edge access systems Keyfob, Card Swipe, proximity, biometrics, and fingerprint scanning, backed by superior customer service, technical support and customer training.
Video Integration Features
By integrating the Access Control System with our Surveillance system you are able to search the access history and have a visual picture logged of everyone whoe enters. You are also able to have the system email you with a picture from the camera anytime an unauthorized fob is used or a specific user enters a door. -Click on an event to retrieve playback immediately. - Suitable for small or large installation site where 1-100 doors need live video monitoring to raise security level -Each event's associated high resolution snapshot makes examining the image details possible while searching back -E-mail notification to contain both event snapshot and database stored cardholder photo to ease comparisonList of snapshots of one person's access record with database photo to distinguish abnormal events, such as tailgating
Video Integration Features
Seamless integration with our Video Surveillance Systems
Logs every time a door is accessed along with corresponding video
Ability to view reports of every door and user from a phone or computer
Remote Operation of all doors and gates from a smart phone; You can open a door or gate with one click.
SMS or E-mail notification when a door is accessed. For example every time "Fed-Ex" drops off a delivery, you can receive a test message along with a picture of them at your door.
Up to 10,000 fobs can be setup on one system
Time and Attendance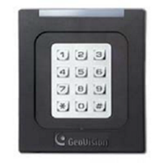 Total Control Security installs a large variety of card reader technologies -- from Key Fobs to biometrics to magnetic stripes to proximity cards - that may be used with its physical access control systems. Some technologies may be mixed within the same system to provide a convenient and cost-effective solution.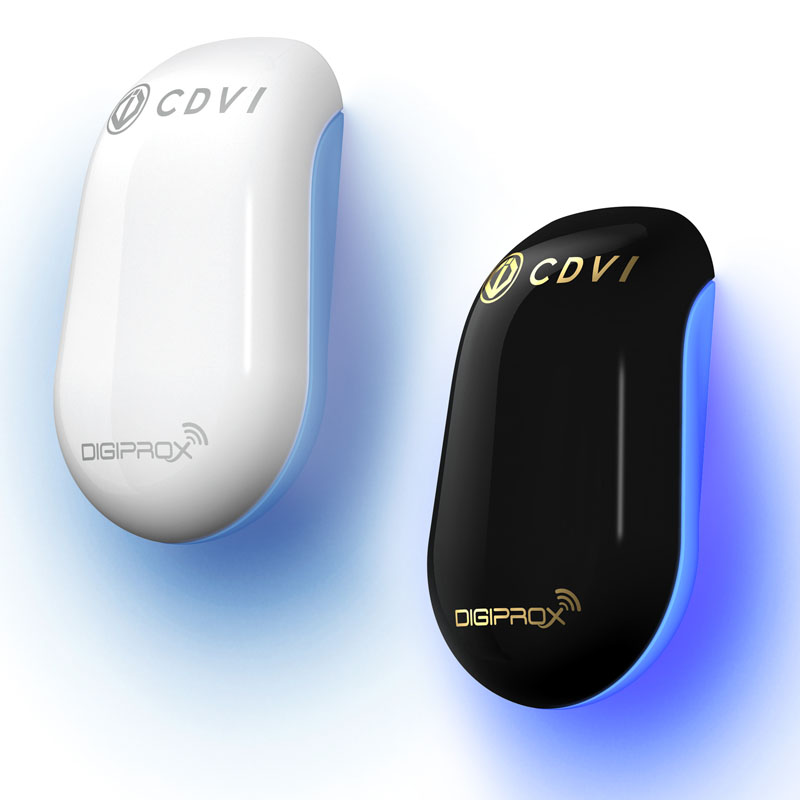 NANO – Mini Proximity Card Reader
---
CDVI proximity card readers are recognized worldwide, having won several awards for their innovative design. CDVI has a full and varied range of proximity card readers to meet all of your needs. This includes mini, mullion, vandal-resistant and card reader/keypad combinations.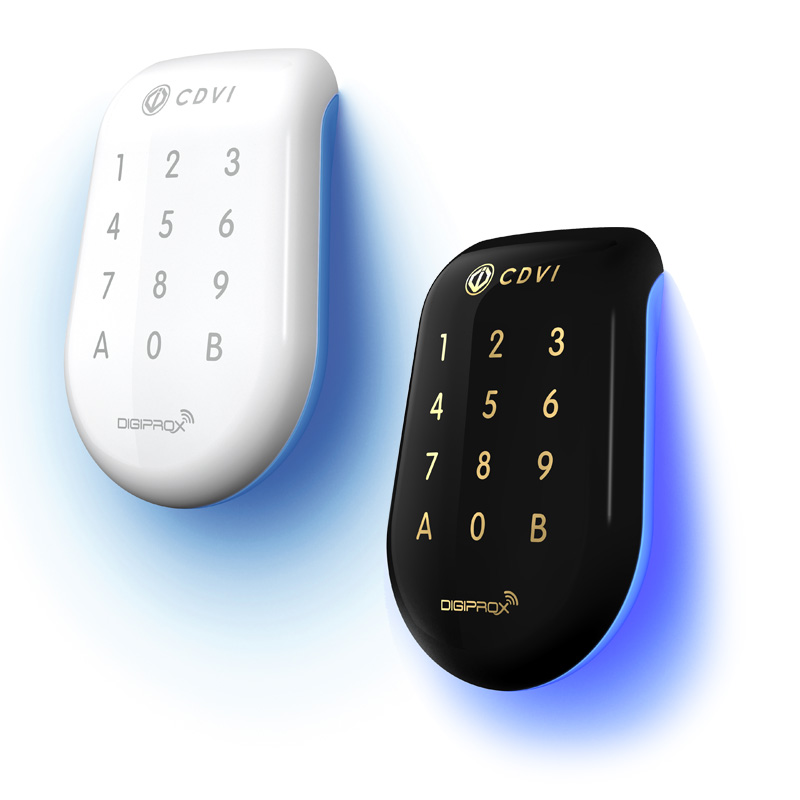 SOLARK – Keypad & Multi-Technology Proximity Card Reader
---
CDVI proximity card readers are recognized worldwide, having won several awards for their innovative design. CDVI has a full and varied range of proximity card readers to meet all of your needs. This includes mini, mullion, vandal-resistant and card reader/keypad combinations.
Total Control installs over 30 models of UL Listed electronic and electromagnetic locks exerting 650 lbs to 2500 lbs of holding force. Our locks are designed for high security applications where the environment requires sturdy and durable locks that can withstand day to day abuse in the Alberta climate. We have electric locks available for Metal Doors, Glass Doors, Overhead Door and Gates. At Total Control, our skilled technicians install all of the locks start to finish, we do NOT subcontract out to a locksmith for this portion.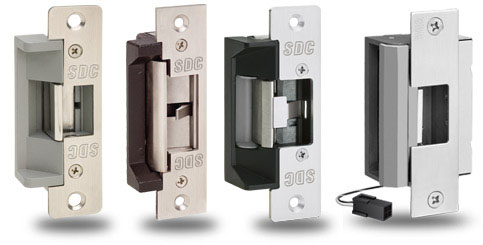 Electric Door Strike
---
The Electric lock will be installed in the door frame and will allow the door to open or lock based on a schedule or a fob. Each lock is tested to over 1,000,000 cycles and are designed for years of trouble free operation. We have a variety of lock options to fit most any door on the market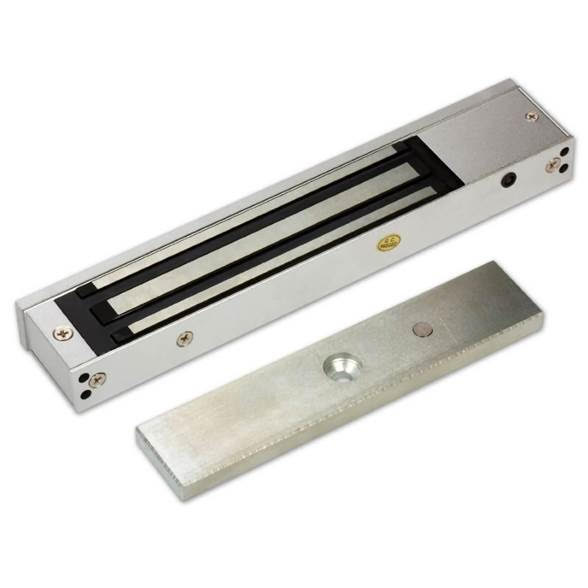 Magnetic Lock
---
Magnetic Locks are installed on doors and allows a very secure locking option for situations that warrant it. These locks have over 1500lbs of holding force and can not be "picked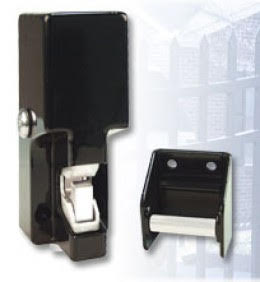 Gate Locks
---
Gate locks can be installed on a variety of different types of gates and are designed to be completely exposed to the elements. We also have custom solutions for nonstandard gates.s
ACCESS SYSTEM CONTROLLERS AND SOFTWARE
otal Control Security installs a wide selection of access control hardware and software systems to suit your needs and your budget. Our systems give you unlimited latitude in how you manage the systems regardless of whether there is one door or multiple buildings.